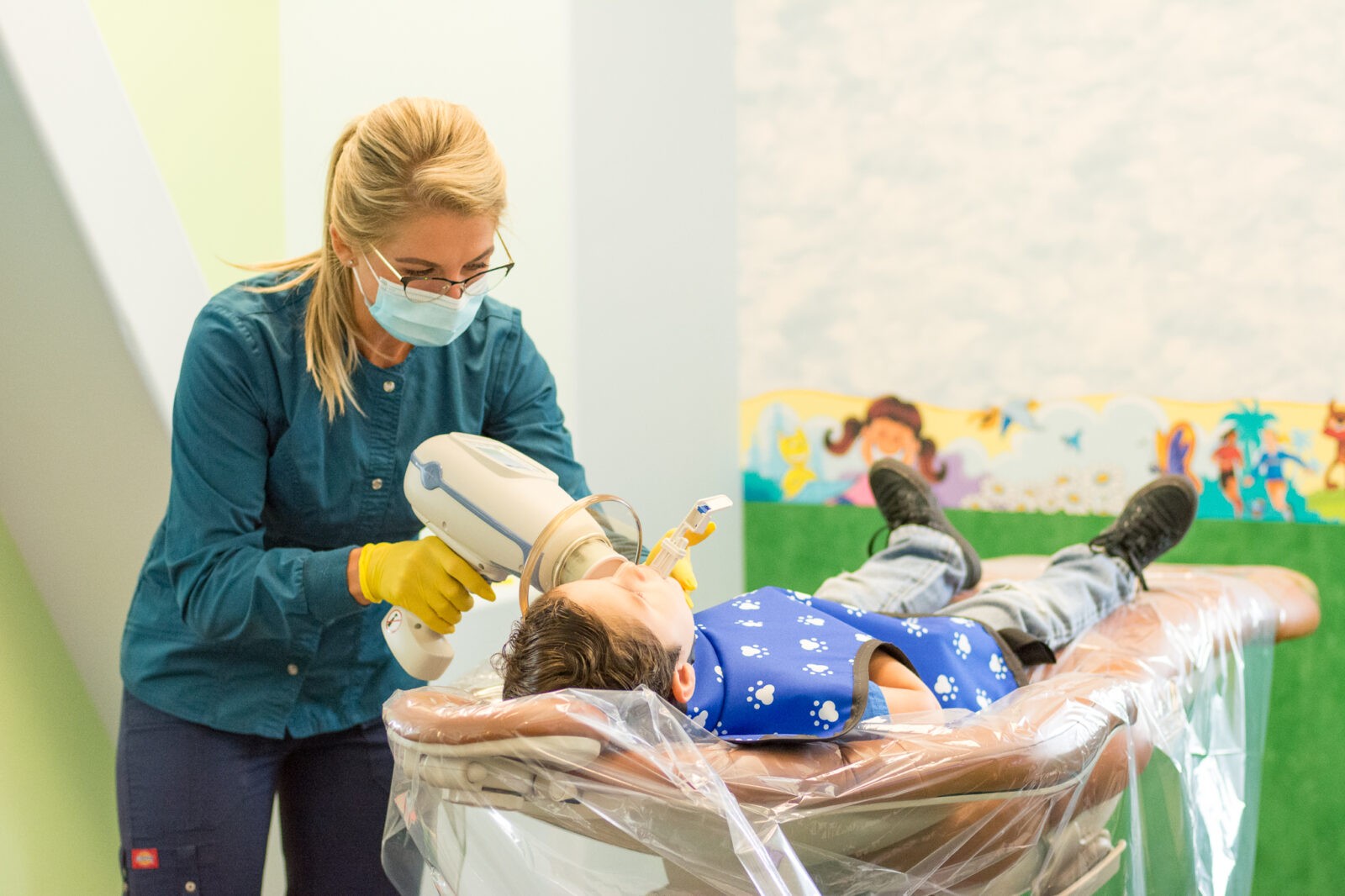 The American Academy of Pediatric Dentistry (AAPD) and The American Academy of Pediatrics (AAP) guidelines recommend that your child be seen by a dentist within 6 months of the eruption of the first tooth. We agree and invite you to bring your child early so that we can prevent cavities rather that treat them.
In keeping with your child's developmental stage, we will provide information and anticipatory guidance to help prevent cavities and give you the tools to prepare you for your child's needs. We are happy to see children from birth through adolescence and help inculcate positive oral health habits. We will provide care that will help them for a lifetime.
Our goal for the first visit is to make your child's introduction to our office a pleasant experience. To help accomplish this, we have set up our office to be child friendly, welcoming and safe.
We also invite you to visit us with your child before your scheduled appointment. This will help familiarize your child with our office and make their subsequent visits easier. Please take a few moments to fill out the forms in the welcome packet before your scheduled visit.
While you relax and enjoy a cup of coffee, your children can enjoy the games in our reception area before their appointment. In the first visit, we try and get a feel for your child's comfort level, and modify the services provided according to your child's dental needs.
We use age appropriate terms to explain dental procedures to your child, the suction is Mr. Thirsty and the water syringe is the Water Gun and so on. We will discuss with you, your concerns and provide information to address them. With your input we will put together a plan to achieve the excellent oral health that you want for your child.