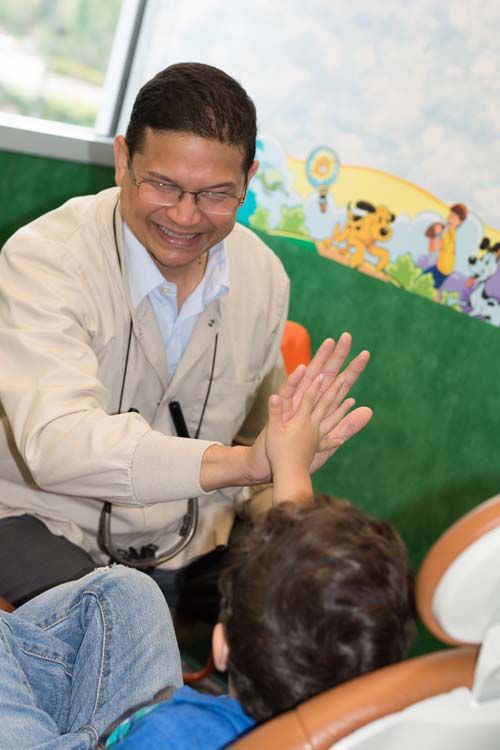 Dr. Dabir was born and raised in India. He completed his dental school there in 1995. He practiced as a general dentist for three years before coming to Louisiana State University, New Orleans for his residency in Pediatric Dentistry in 1998.
He graduated in 2000 and was the first student from the program to obtain a Master's degree. He taught at LSU for two years prior to making San Diego his home in 2003. As a pediatric dentist for over fifteen years, Dr. Dabir has extensive experience in providing dental care to infants, children and teens.
Dr. Dabir is a Diplomat of the American Board of Pediatric Dentistry and a senior staff member at Rady Children's Hospital. He has been in private practice in San Diego County since 2003. He enjoys providing the latest treatment options, such as laser dentistry, for his patients.